Services Lake Forest Concrete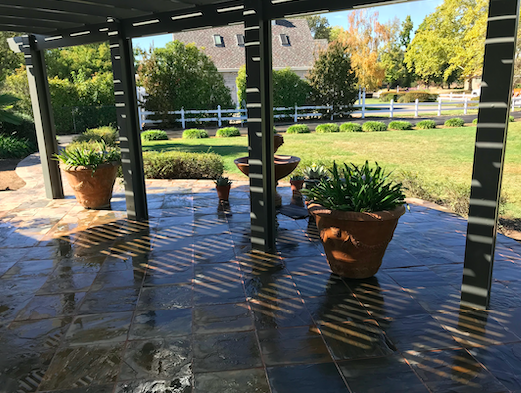 The homes and condominiums gathered around the lakes of this respected community represent the high standards of those who live in them. Architectural styles vary, but what never swerves is what residents expect of their personal environment:  quality, artistic merit, and function.
This same goes for the entire area we serve. And because we know as much, we consider it an honor to serve our clients with the best concrete and stone masonry in the business. When you call Lake Forest Concrete Pros you haven't settled on some fly-by-night operation to work on your hardscape. You've called a team of artists, workers, and consummate professionals. Call (949) 899-6146 to get free quotes.
Concrete and Stone Creations
All works of art begin as imagination. From the mightiest statues that once dotted the Mediterranean vistas of ancient Greece and Rome, to the most simple, serviceable walls that line a suburban home's garden, the first stage of creation is an idea. For us, it is your idea. And because we appreciate finely crafted stamped concrete patios, natural stone pool decks, and countless other Lake Forest masonry projects the same way you do, we're only too happy to convert that idea to reality.
We approach every project the way an artist does to his or her craft. Your vision becomes ours. We can make concrete driveways seem at one with your property's landscape. We can build a pool deck that gives you something new every time you look at it. The possibilities are endless. But then so is imagination.
Concrete and Stone at Work
The timeless adage that goes "virtue is its own reward" makes for a sensible creed. And few things are more virtuous than a day's hard work. This is something Lake Forest Concrete Pros never backs down from. Rest assured the experienced team under our roof won't be afraid to break a sweat. We'll get the job done using an effective schedule that brings out the best in our men and women. That means dependability and timeliness, with quality results unsurpassed. Is it your obligation to settle for anything less? Of course not.
Concrete and Stone Professionals
One way the dictionary defines professional goes as following:  Characterized by or conforming to the technical or ethical standards of a profession.
Our contractors offer these concrete and masonry services:
We provide these services near the following areas:
Indeed, everything we do always comes together to deliver, for you, a great piece of masonry that lasts for years and years. The experience we have in the field has honed our abilities, artistic and physical, to a razor's edge. Serving the community's exceptional standards means the world to us; or rather, creating the world that you dream of for your home or business. You'll get smiles aplenty from our friendly experts. You'll also get passion, pursuit, and dedication to a job well done.
Lake Forest Concrete Pros is always the right choice for any kind of service in concrete, brick, or natural stone construction. We're also happy to do repair and refurbishing. For a job done right by a team that cares, call (949) 899-6146.