Lake Forest Paving Stones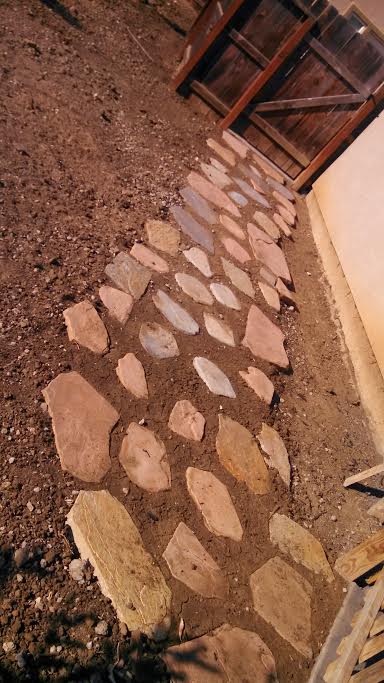 Most homes have installed pavements as part of their outdoor living space. This is chiefly because of their aesthetic appeal as most are designed to blend with the environment using earth shades and complement the building. While there are many materials used for constructing pavements such as asphalt and concrete, paving stones like cobblestone and flagstone are winning many hearts, especially in the Lake Forest area.
We at Lake Forest Concrete Pros have been installing paving stones in Lake Forest for many customers and can thus testify to its superior quality over the competition. Installing paving stones, however, requires a touch of finesse that few contractors provide. With Lake Forest Concrete Pros, you can be assured of top-quality craftsmanship that truly captures your construction ideas. Call us at 949-899-6146 to get your next pavement project started.
About Paving Stones
Paving stones come in two types; natural stone and manufactured (concrete) paving stone. Natural stones which are a little difficult to obtain and thus pricy are used for luxurious buildings. They include:
 Granite – strong and durable, used for paving decks, courtyards, patios, and outdoor kitchen tabletops.

Sandstone – used for paving courtyards, verandahs, and also as a veneer material.

Bluestone – an ideal cladding material, paving patios, and driveways.
On the other hand, manufactured stone is designed to mimic the look of natural stone so that it can gain the look of natural stone but at a much lower cost. Moreover, concrete is also durable and can withstand extreme weather conditions, making it possible for several decades. We at Lake Forest Concrete Pros use high-quality concrete coupled with construction techniques whose results provide true value-for-money while also bringing great aesthetic value and functionalities.
Paving stones provide aesthetic flexibility that is unrivaled by any other alternative. Colors come in various hues such as black, gray, charcoal, red, pink, green, tan, yellow, and many more. There are also quite some patterns to choose from, starting from popular ones like square, diamond, rectangle to the more obscure ones such as bull-nose, rounded edge, and octagon. We apply a fitting combination of colors and patterns to achieve specific themes like avant-garde, contemporary, and the much-loved Mediterranean.
Applications of Paving Stones
With a wide variety of patterns and colors to choose from and also being very durable, paving stones have become a favorite option all around the United States. Their aesthetic appeal and structural benefits, such as strength and durability, make them suitable for paving many areas outside the house. These are like driveways, walkways, crosswalks, pool decks, garden steps, and outdoor living areas like gazebos, fireplaces, and many more.