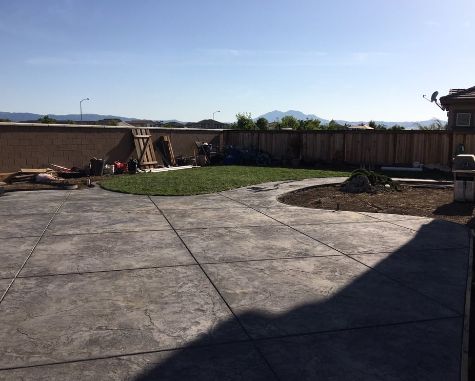 When you need the service of a professional, how do you decide which one to call? Do you research for skill? Experience? A company that's been in the community for a long time? There are many variables to consider. Sometimes they can all seem to be a bit much. We're very happy that you're considering Lake Forest Concrete Pros as your go-to masonry experts. Contacting us at (949) 899-6146 is the right call. But we realize such a bold statement needs to be proven.
With words alone that makes for an interesting challenge, but consider our reputation for:
The Best Lake Forest Concrete Masonry
There are a lot of things concrete can do. It has more faces than a wall of masks, more colors than a bag of candy, and more shapes than a geometry textbook. Whenever we think we've done everything there is to do with concrete, another of its abilities comes into play. That's fine so far as we're concerned. Making discoveries is part of what being an artist is all about. So is applying those discoveries to exciting new projects. Each time you contact us for concrete services you're getting an elite team of highly motivated experts that knows the ropes from both sides. Call us for:
Decorative concrete projects

Stamped concrete patios

Concrete driveways

Concrete flooring and countertops

Outdoor fireplaces
These are just a few of the things we excel at. At Lake Forest Concrete Pros you're promised planning, creation, and completion with the deepest care for the work we do.
Lake Forest Natural Stone
For many clients the sparkle of minerals created through millions of years of pressure and time is simply too alluring to pass up. They want natural stone for any of those things we mentioned above, and sometimes more, such as:
Retaining walls

Natural stone steps

Pool decks

Garden boxes
We're happy to help with them all. Contacting us gives you natural stone service of three-dimensional quality:  elegance, durability, and functionality. This same goes for brick masonry, which itself boasts a good many applications. Fireplaces are hugely popular requests in brick, as are pillars, driveway borders, and pool coping. In fact for this last brick pavers are just about perfect.
Community Dedication
Professional service also depends a lot on how the professional feel about the environment he or she serves. The environment and, of course, its people. We care deeply about both. Lake Erie Concrete Pros is an advocate for contribution to the rich culture of the area it serves. In other words, we want our work to enhance what's already here. Acknowledgment of the past makes for a more promising future.
And we promise to build, for you, fantastic concrete and stone masonry that will serve your own environment for years to come. It's born of a love for what we do. Contact Lake Forest Concrete Pros and find out just how important quality work is to our staff. Dial (949) 899-6146 today.