Lake Forest Stamped Driveway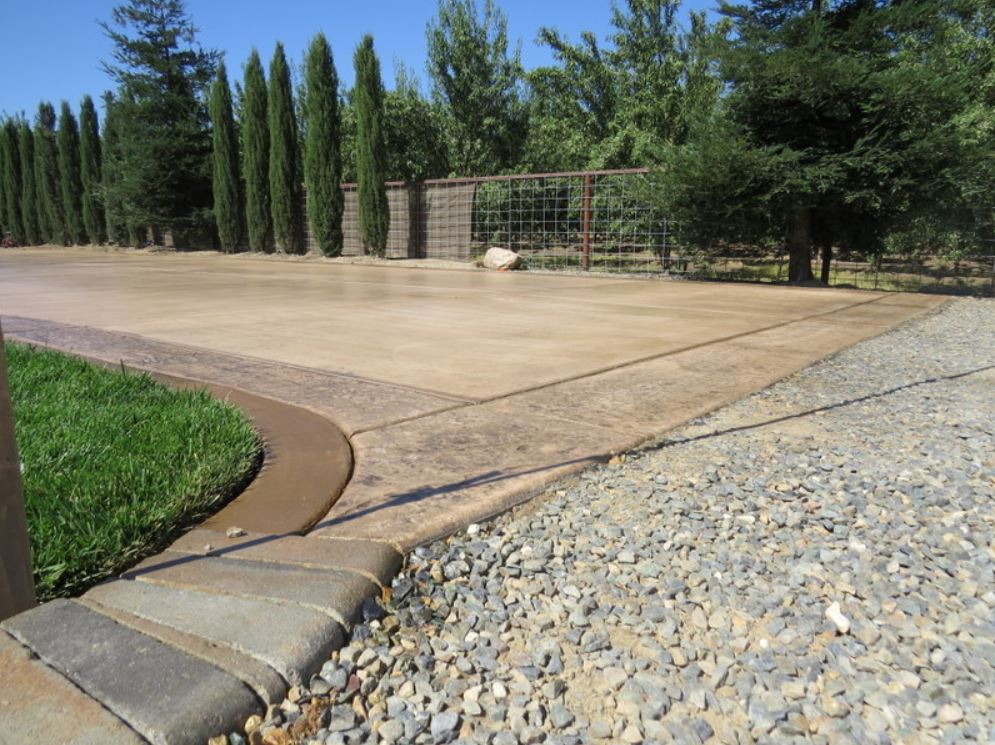 Your driveway is the entry path to your home and is the first thing that one notices. It is thus very important that your driveway is built to enhance your home's aesthetic appeal. While there are a variety of materials one can use to construct driveways, concrete especially stamped concrete, has proven to be the best and thus the most popular. At Lake Forest Concrete Pros, we know how important your driveway is to your outdoors' overall look, and we go the extra mile to ensure that it is built to the highest standard. 
Why Choose Stamped Concrete for your Driveway
As mentioned earlier, there are various materials one can use for their driveway, such as asphalt, paving stones, gravel, brick, and many more. Concrete, however, has proven to be superior to the competition.
Concrete, without any modifications, is more than a worthy paving material for your driveway. Having installed many driveways for many clients, we at Lake Forest Concrete Pros can attest to its superiority. Concrete is at the very top when it comes to durability and versatility. It can also withstand the elements like no other material; run-off water, for instance, does not seep in but readily moves while it also remains relatively cool when exposed to direct sunlight. 
However, many people still shy away from using concrete for their driveways, mainly due to aesthetic concerns. They think that concrete has little to offer in terms of color and general appearance due to its dark grey physical appearance. However, when we employ different techniques, concrete can help you achieve a look to be envied.
While there are many techniques available for making concrete decorative, we at Lake Forest prefer stamping. We have perfected our technique with a plethora of successful projects attesting to our prowess. 
Why do we Like Stamped Driveways?
One reason could be that stamped concrete provides a wide variety of design options second to none. For instance, we have observed that many of our customers get inspiration from their surroundings when selecting their driveway color. Stamped concrete can mimic patterns like flagstone, fieldstone, brick, and wood while also applying earth tones like brown and gray to achieve colors and themes that enhance your home. These patterns and colors can also be mixed in conjunction with other decorative elements such as acid staining or exposed aggregate to achieve various themes for your driveway.
Also, a stamped driveway is more cost-effective than other materials. While construction can be a little more costly than, say bricks, a stamped driveway requires less maintenance and is much more durable. You will thus spend much less in the long run, whereas surfaces like bricks and stone may require resurfacing and re-polishing. 
Contact us at  949-899-6146 for stamped driveway services in Lake Forest.