Lake Forest Outdoor Fireplace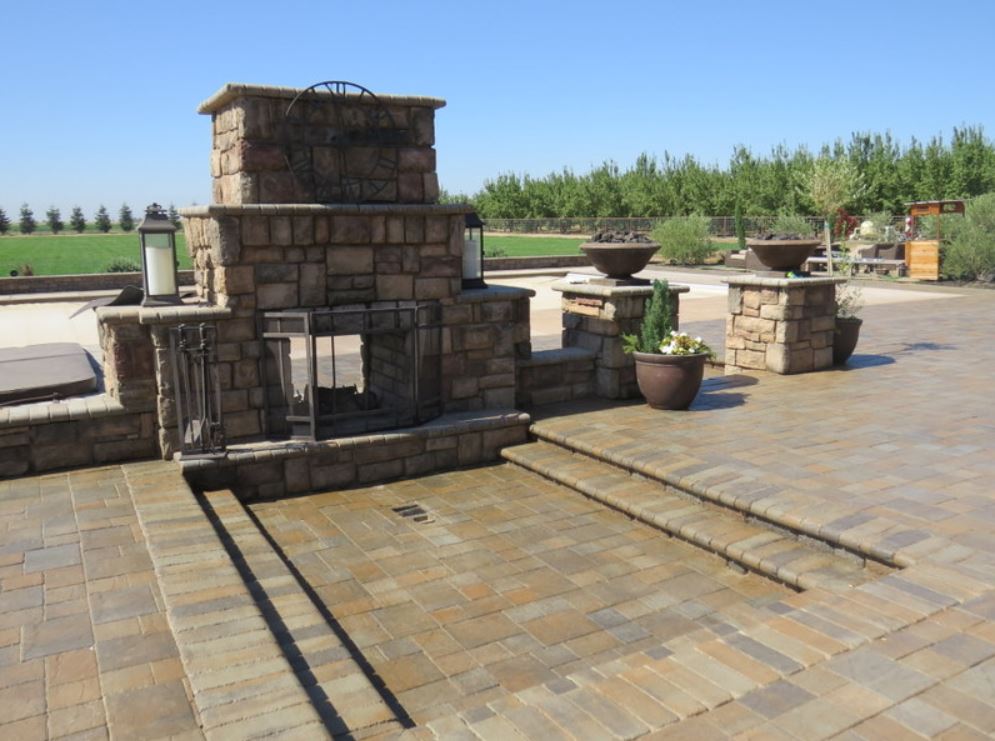 Evenings are best spent in the outdoors, looking at the stars close to a warm fireplace. There is just a no better way. To do this, you'll need a very good fireplace, one that provides the evening warmth while also complementing your home's style. The material you use to build your outdoor fireplace is key in determining the aesthetics, durability, costs, and maintenance. 
At Lake Forest Concrete Pros, we specialize in using a variety of materials for our customers. We recommend a suitable material for you, depending on your aesthetic preferences, budget, and the maintenance you are willing to commit. Call Lake Forest Concrete Pros at 949-899-6146 to get started on your dream outdoor fireplace.
Here are a few materials for your consideration.
Concrete
Concrete is undoubtedly the most common material for building outdoor fireplaces. This is mostly because a concrete hearth is easy to make and very versatile in terms of aesthetics. While bare concrete is unattractive, one can cover materials like tile or slate to make it look classier and generally more beautiful. 
Concrete fireplaces are also cheaper than other materials. This is very important for outdoor fireplaces that might be raised. Concrete can be easily mixed and poured without incurring a lot of costs.
Bricks
Brick is perhaps the most widely used and oldest material used for building outdoor fireplaces. Clay brick, for instance, is a material that has been in use for centuries. It is strong, durable, and low maintenance, making it a favorite for most people who want very little upkeep. Moreover, brick is suitable for the entire fireplace, even the hearth, and mantel when installed by professional masons.
Brick comes in white, gray, tan, and brown, but red is the most popular for outdoor fireplaces. Brick fireplaces can work especially well for people whose homes have mid-century and modern themes. 
Natural Stone
Stone is another very popular material for outdoor fireplaces as it is strong and visually attractive. You can achieve different styles like rugged and natural style using rough, rubble, or fieldstone. A traditional look can also be achieved using more regularly-sized and shaped pieces while thin, saw cut pieces can help create a modern contemporary style.
Natural stone is also a perfect choice for the hearth and mantel. One can use rough slabs of stone or the more graceful flagstone pieces. 
Stucco
Most popular in the Southwestern United States, stucco is also a common material for outdoor fireplaces. It is an excellent material to achieve modern and contemporary settings. With an experienced contractor, you can achieve quite a variety of styles depending on their finishing skills. 
Manmade Stone Veneers
Stone veneers were created as a cheaper option but similar to natural stone. Veneers are manufactured with a myriad of shapes, colors, and style options. They also have lighter weight and have more standard sizing; this makes them easier and less costly to install than natural stone. 
Humanmade stone can also be used for the hearth and mantel. If you buy from the same vendor, you can be sure that all of your stones will work together to achieve a specific style.
While these are the most commonly used materials, there are a lot more options. It all comes down to your style, budget, and the overall vision for your fireplace. At Lake Forest, we can help you with all these considerations to achieve your dream outdoor fireplace. 
Contact us now at 949-899-6146 and get free estimates.