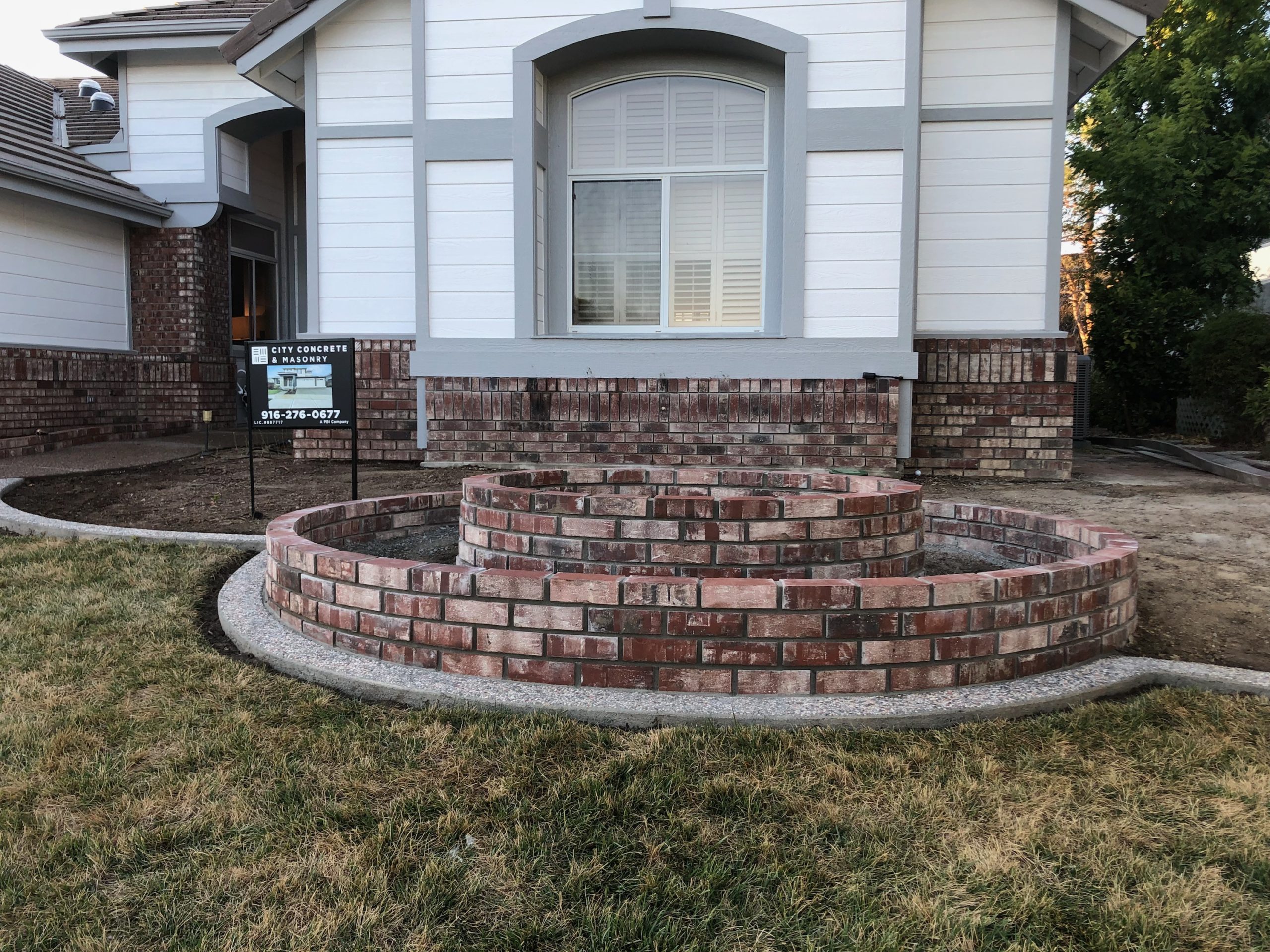 The quality of a piece of construction is highly dependent on the workers involved. While the machinery and techniques used might be similar for many contractors, it's a talent that truly differentiates the final work quality. 
For brick buildings or pavements that utilize a great number of bricks, the bricklayers in Lake Forest determine the strength, durability, and even the aesthetics of the building. As such, it is crucial for any contractor, big or small, to employ the very best talent they can as ultimately, it is bricklayers who do the actual construction. At Lake Forest Concrete Pros, we sought out talent from all over Lake Forest County such that the level of quality we have is just very difficult to find under one roof. If you are looking for original artistry, then contact us at 949-899-6146.
What to Look For in a Bricklayer
While bricklaying may look simple, it is far more complex than it appears. It involves a lot more than just laying bricks.
 It also includes: 
Working with a damp-resistant to seal foundations

Reading and working from specifications and plans

Erecting scaffolding

Operating brick-cutting machines.
To do all this effectively, one has to possess many qualities, and the truth is only a few of the many bricklayers are qualified to be called real artisans. So how do you differentiate between the amateurs and professionals? Here are a few pointers to help you: 
Proper Knowledge
As mentioned earlier, bricklaying involves much more than just laying bricks over another. To do all his/her tasks, a bricklayer must possess sufficient knowledge in masonry, construction, and other related activities. They must have an in-depth knowledge of the materials to be used, how they fit together, where to be placed, and how to place them.
To get this kind of knowledge, perspective artisans may have to go to schools that offer such training. Alternatively, they might learn through mentorship from an already established artisan. It is thus crucial that you check that the contractor meets the required educational and licensing standards.
Experience
In construction, as with most professions, the experience is equal if not more important than bare knowledge. Through years of work, a craftsman learns to hone their craft and become a true professional. Experience enables one to learn from their mistakes, correct them, and thus improve. For this reason, most people prefer to hire bricklayers who have learned through apprenticeship rather than institutional training. Moreover, the education and licensing requirements are minimal so finding a bricklayer with experience is essential for high-quality artistry.
Mental and Physical Fitness
Construction requires one to think and work at the same time. The artisan has to be physically fit as bricklaying is a physically intensive job. He/she also has to have a sharp mind to calculate, measure, and think to work for long hours continuously, brick by brick without error. While most artisans are physically fit, mental fitness is not always a guarantee. You thus have to check that the contractor is at their best mental state to minimize errors and unnecessary delays.
At Lake Forest Concrete Pros, we go over and above to recruit the region's very best talent. The quality of our craftsmanship is second to none. Call us to get your next project started.