Lake Forest Decorative Concrete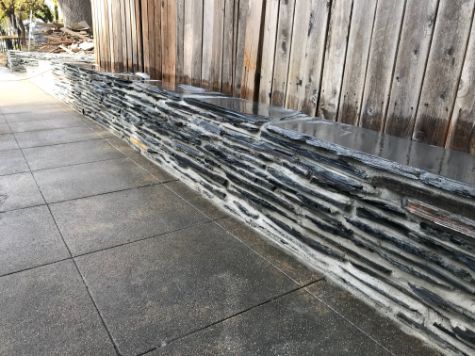 Traditionally, concrete was just a part of our floor, walls, or walkways. But, they have now become a new means of decoration. The best part is they are very easy on your pocket. 
So, if you are planning a new look to your existing floor or walls with decorative concrete in Lake Forest, call Lake Forest Concrete Pros at (949) 899-6146 and ask for expert advice and a free quote.
We will come up with the best available products for you at the least possible prices.
What is Decorative Concrete?
We prepare decorative concrete by adding high-grade acid stains and other dyes to the ordinary concrete. These coloring agents are added while pouring the concrete and in some cases, it is also done when the concrete is poured and dry. The high-grade materials we use ensure a durable life of the decorative concrete.
Top 5 Benefits of Decorative Concrete
If you are planning to update the look of your patio, walls or floor, we suggest you to go for decorative concrete. The main benefits of using decorative concrete created by us are:
Available in various shades, shapes, and sizes
Cheap as compared to vitrified tiles or marbles
Durable and low on maintenance
Low cost of installation
Easy and quick installation
Types of Decorative Concrete
Until recent years, concrete was considered to be a mere mixture of sand, metal, and cement that has no decorative properties. However, things have changed now. We are now known for using it as a decorative item and specialize in it. We plan beforehand to pour it artistically according to your needs.
The different types of most popular decorative concrete we cater are:
Honed concrete with a matte finish
Stamped concrete
Various types of dyed concrete
Engraving work on concrete
Overlaid polymer concrete
Painting and stained concrete
Troweled concrete
Different types give different finishes. To avoid any confusion, we come with ready samples. You may select one according to your taste and budget. Our expert team is always there to suggest you with the best decorative concrete suitable for you.
Modern Tools and Techniques
With the use of modern tools and techniques, we can customize the look of concrete floors to any number of ways, from shiny and glossy to textured. It is years of experiments and experience that have enabled us to understand the use of decorative concrete to perfection.
The best thing we love about decorative concrete is the way it celebrates your sense of invention and ingenuity while allowing you to customize it according to your need. You may use it in almost every room of your house, as the options of our decorative concrete with respect to color, design, or visual effects are numerous.
Give us a call at (949) 899-6146 whenever you happen to think concrete and have free quotes.
At Lake Forest Concrete Pros, we are always eager to hear and help you.